Students and the Ecowaste Management Team shared insights and learned from environment advocates and professionals in the Climate Talk and Wala Usik Forum organized by the Center for Internationalization and External Relations in partnership with Negros Women for Tomorrow Foundation Inc. (NWTF) at the Function Hall, Green Building, Talisay (Main) Campus on April 26, 2023.
Rosalinda S. Tuvilla, JD, Vice President for Administration and Finance, acknowledged the students and personnel for their commitment to the environment and expressed her support for the different advocacies. "We only have one planet and we ought to love and protect it," she said.
Tuvilla also emphasized the role of the university in Climate Action, specifically to educate, research, advocate policies, and form partnerships.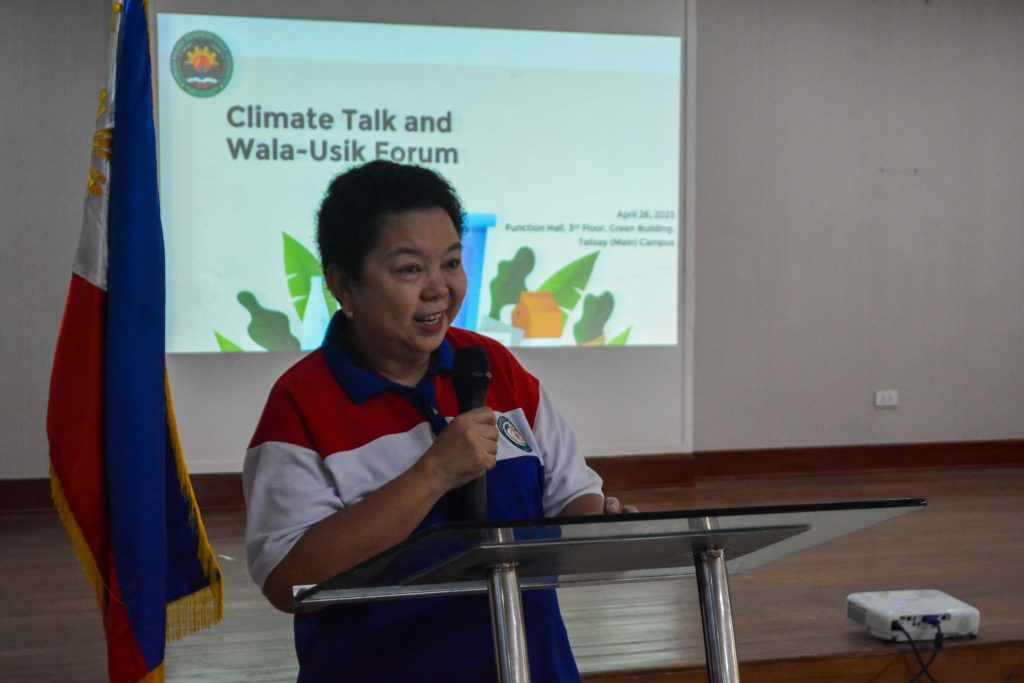 Resource speaker Engr. Peejay Nobles, focal person for Solid Waste Management, CENRO Talisay, discussed the solid waste management fundamentals and implementation. In his presentation, he cited RA 9003 as the legal basis for solid waste management in the Philippines and emphasized the importance of leadership and political will in its successful execution. Engr. Nobles also shared different waste diversion strategies and advocacies.
Bianca Montilla, 2nd Year BAEL Student and Youth for Climate Hope Convenor, talked about the causes and detrimental effects of the Climate Change. She presented different statistics and data that show the impact of human action on the climate and how it contributes to biodiversity loss and even societal issues such as poverty.
Princess Bala-an, NWTF Project Officer, spoke about the Wala Usik concept and the journey to sustainability. She also gave a brief overview of the 3Zero Club, and organization that was created through the partnership of NWTF and CHMSU. She shared the objectives of the club and encouraged the participants to join its activities.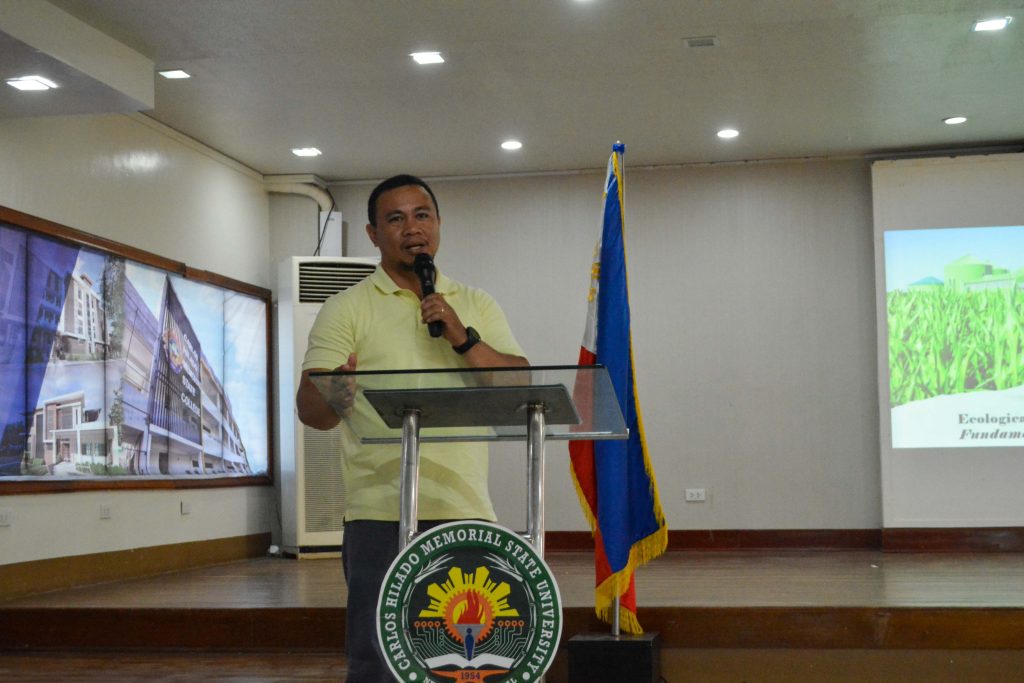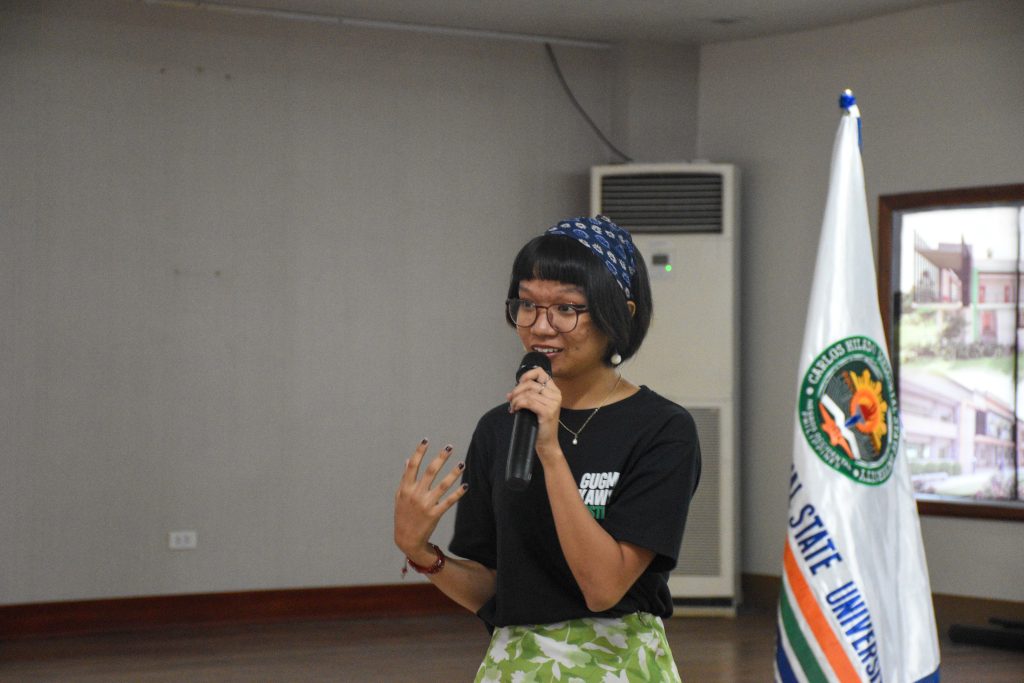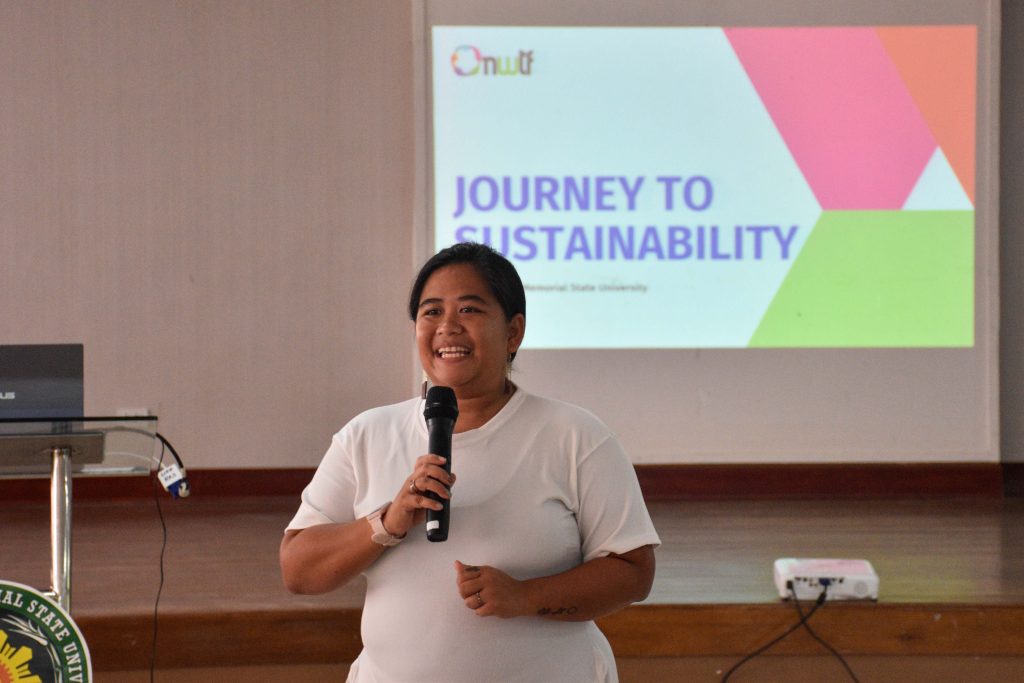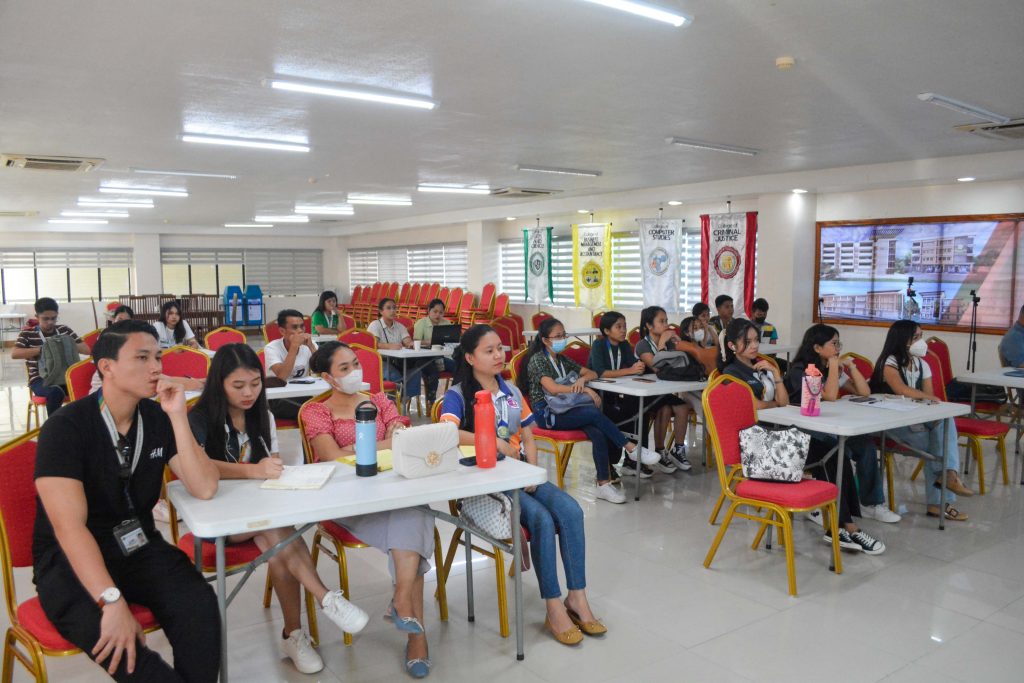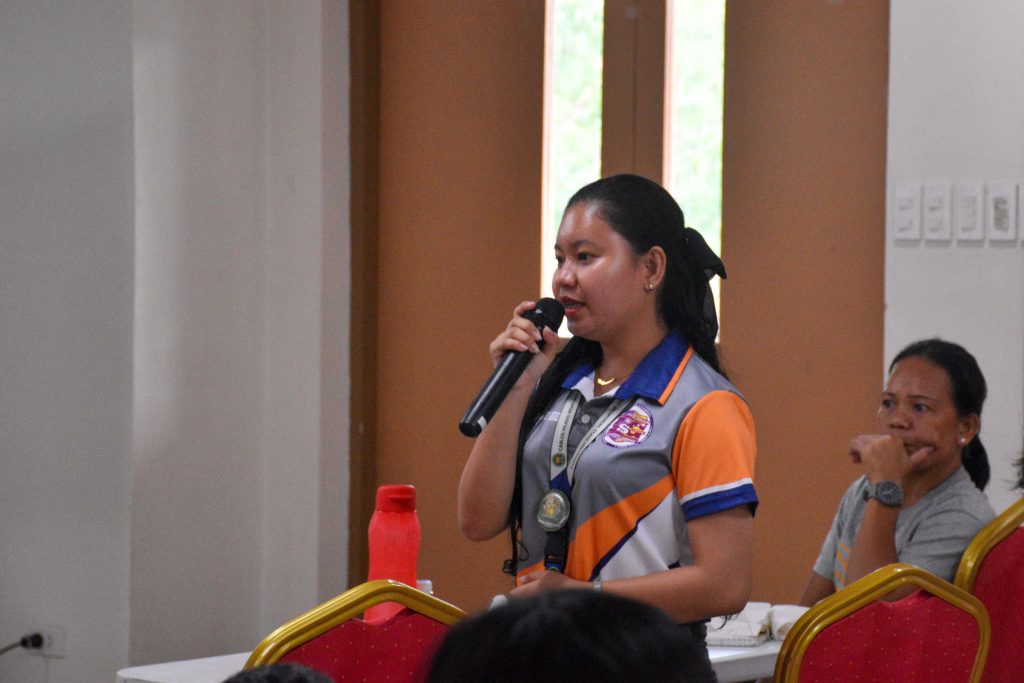 During the forum, the participants exchanged experiences and observations regarding waste management and sustainability in their communities. Some of the concerns mentioned were about the plastic waste in coastal areas and poor segregation and sanitation practices in barangays. Students also shared possible solutions and their own sustainable practices such as using reusable straws and bags.
Also present during the forum were representatives from SM City Bacolod. Van Sombito, SM City Bacolod Property Manager, shared some of the mall's steps in regulating environmental impact such as adhering to the requirements of attaining the Environmental Compliance Certificate or ECC from the Department of Environment and natural Resources, and the use of recycled water in the mall's toilets.
In addition, May Castro, SM City Bacolod Public Relations Manager, talked about the mall's support for the Sustainable Development Goals as part of its Corporate Social Responsibility.