Steve D. Legarda, John Ian R. Subong, Sheila Mar J. Palermo, and Gemnell G. Verzosa, Bachelor of Science in Criminology students from Binalbagan Campus submitted the university's parol entry to the National Parol Making Contest in Malacañang on October 25, 2023.
Their entry won 1st Place with a cash prize of P4,000 in the Inter-Campus Parol Making Contest, organized by the Office for Student Affairs and Services and the Center for Internationalization and External Relations.
The top 3 State Universities and Colleges (SUCs) in the national contest will have a chance to win a Photo and Video Editing Package, including a laptop, DSLR camera, camera stabilizer, Insta 360 Flow AI-powered Smartphone Stabilizer, and a 1-year subscription to Adobe Creative Cloud.
In addition, there will be cash prizes of ?1,000,000 for 1st Place, ?500,000 for 2nd Place, and ?250,000 for 3rd Place. The online poll winner will receive an extra ?100,000.
Let us support our parol entry. Follow the Social Secretary's Office (Malacañang) Facebook page.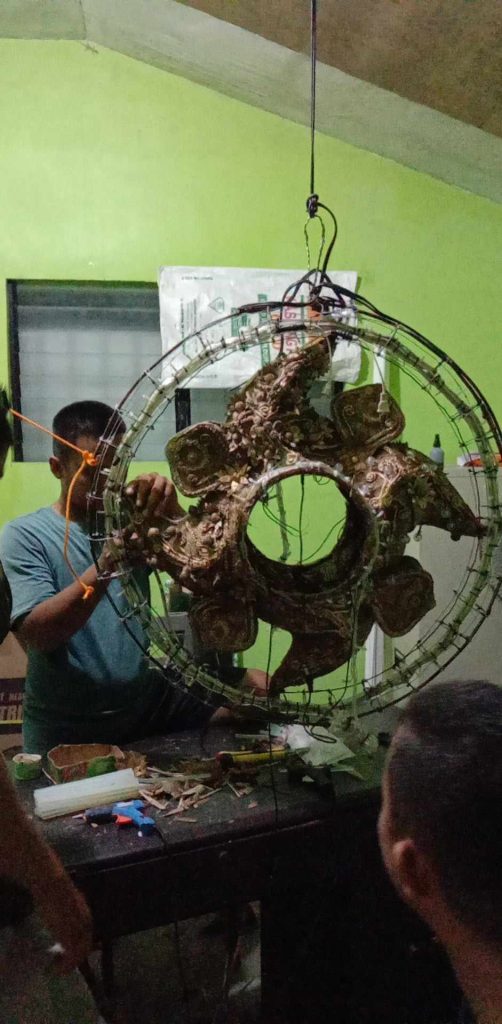 Photos courtesy to Eduard John C. Advincula