Janitorial personnel from the four campuses, the Ecowaste Management Team, and members of the 3Zero Club discussed experiences and issues on the CHMSU waste management system during the Ecowaste Management Evaluation and Planning Workshop held at the Function Hall Green Building, Talisay (Main) Campus on April 25, 2023.
In her welcome remarks, Rosalinda S. Tuvilla, JD, Vice President for Administration and Finance, lauded the personnel for their commitment and service and expressed the school's gratitude for their work.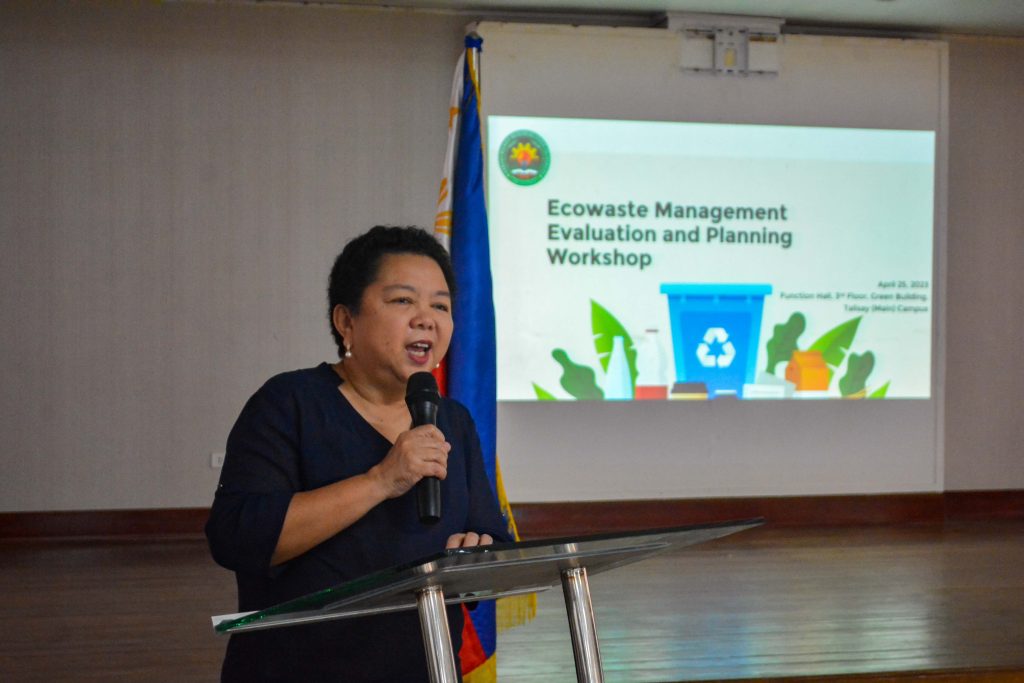 The workshop kicked off with a review of the Ecological Waste Management System by Rhoderick K. Samonte, Director for Internationalization and External Relations and Chair, Greening CHMSU Task Force.
Samonte discussed waste management system adopted by the university. This included the different prohibited items and activities on campus, waste segregation and collection, and the CLAYGO or "Clean As You Go" Policy. He also reiterated the mandate that each campus must have a Materials Recovery Facility (MRF) and vermicomposting site.
Samonte emphasized that the personnel are the frontliners in the advocacy and are empowered to educate the community and contribute ideas to strengthen policies. He reminded everyone that waste management is an individual responsibility that should be taken by all members of the community.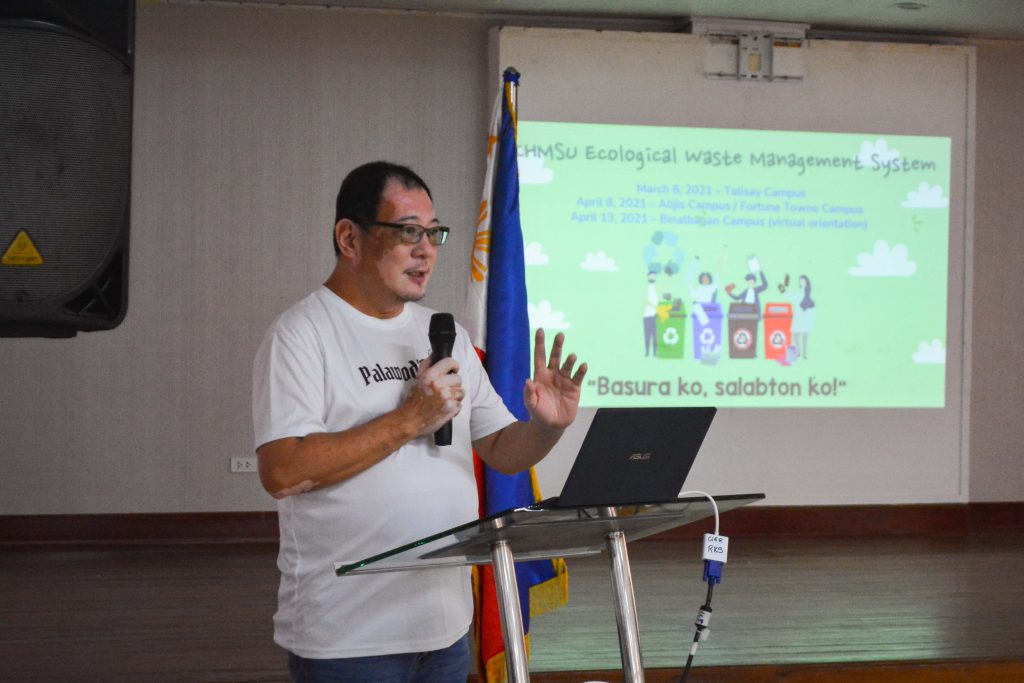 Maria Victoria G. Violanda, Director for Student Affairs and Services, presented her research entitled "Implementation and Challenges of Education for Sustainable Development in a Philippine State University: An Explanatory Sequential Inquiry." In her discussion, Violanda cited the Ecowaste Management System and Greening CHMSU as the school's manifestation of Education for Sustainable Development. According to Violanda, however, her study showed that there is a gap between the policy and its implementation. While there is a certain amount of awareness, students and even faculty do not practice waste management consistently.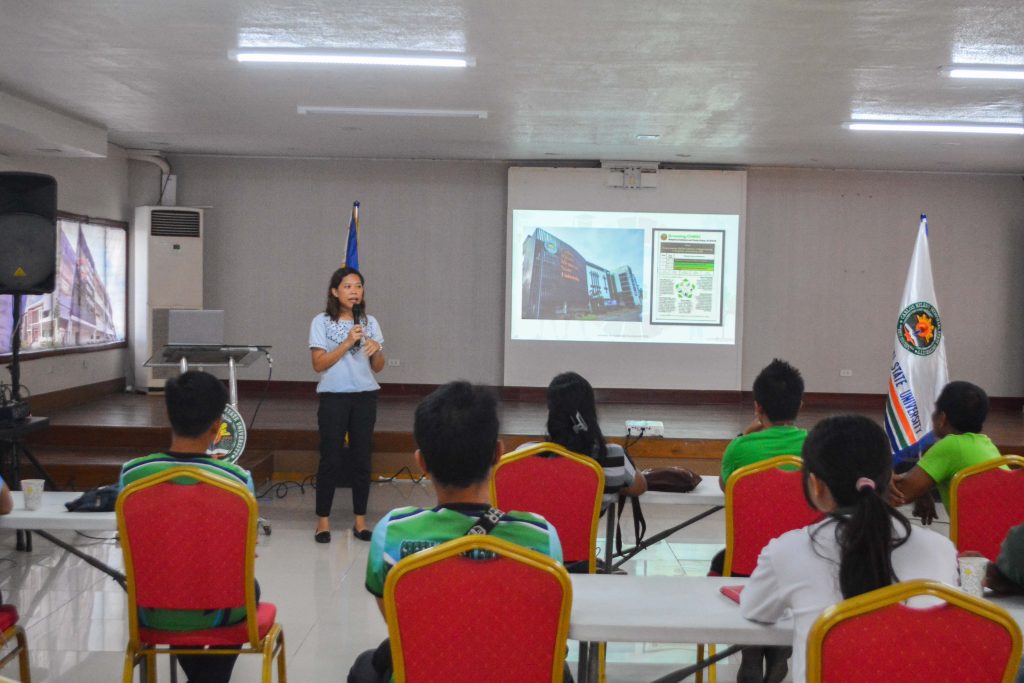 The participants shared how waste management practices are implemented in their respective campuses. Among the those mentioned were the presence of color-coded trash bins on campus, schedule of waste collection, and how the use plastics is monitored. The janitorial personnel also brought up issues on the availability of cleaning tools and consumables and student and faculty behavior as challenges in the system.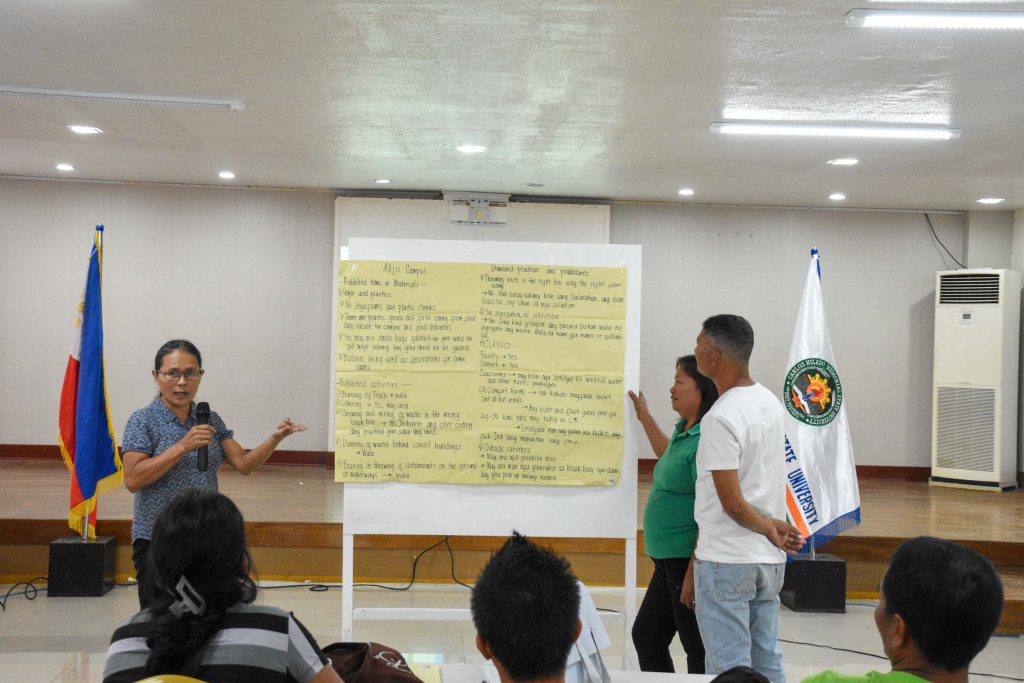 Engr. Jestoni Alvaran, Director of the General Services Office, was also present during the workshop and thanked the participants for sharing their insights and assured them that his office is committed to finding solutions with them.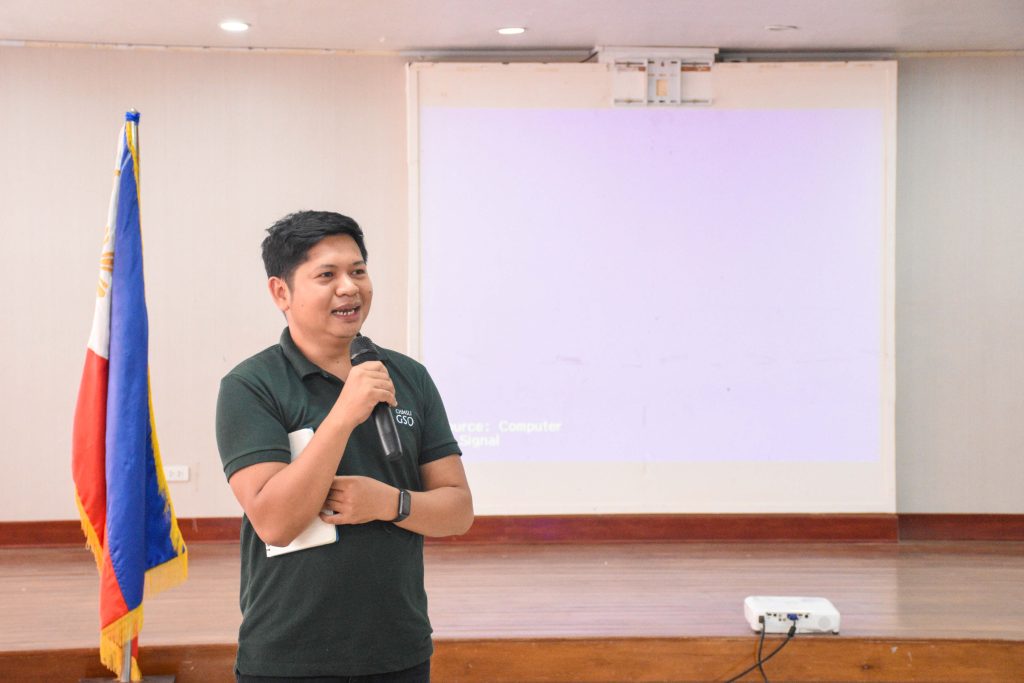 The workshop closed with a session on Waste Monitoring and Disposal with Marivic Casili, MAEd, Pollution Control Officer of Talisay (Main) Campus. Casili said that the waste generated by the school is not simply disposed of, but is regulated and monitored by the Department of Environment and Natural Resources (DENR) Environmental Management Bureau (EMB). She shared how data from the school is generated and reported to the EMB through its online services website.