A two-day seminar-workshop on integrating Education for Sustainable Development (ESD) and Sustainable Development Goals (SDGs) into the curriculum was organized by the Curriculum and Instructional Materials Development Office and the Greening CHMSU Task Force started on July 19, 2023.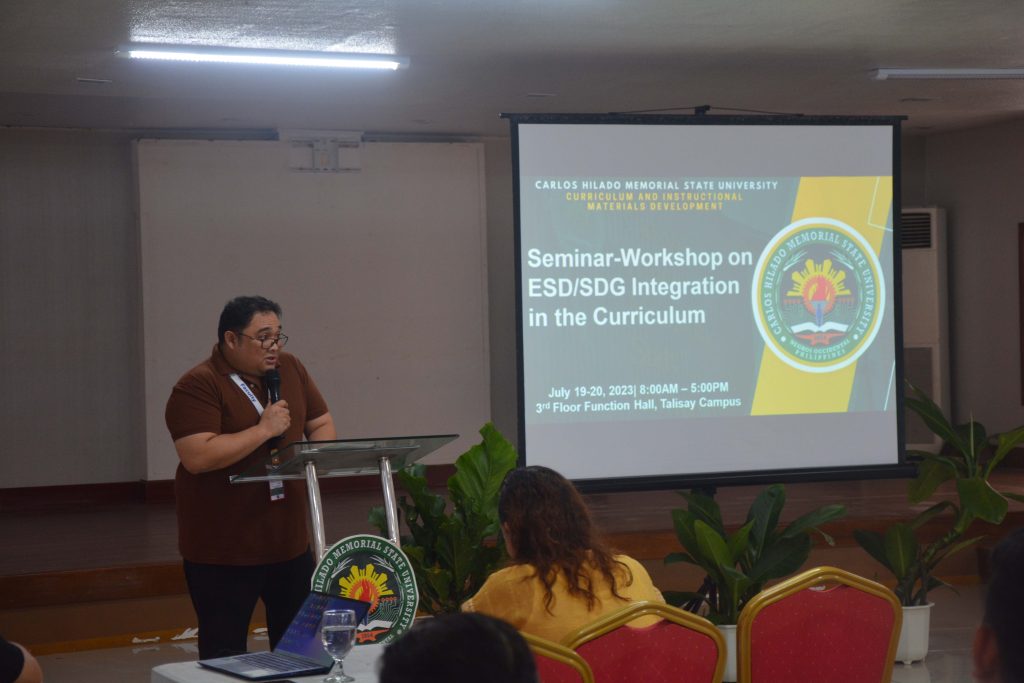 The first day began with a review of the Greening CHMSU Journey presented by Greening CHMSU Task Force Chair and Director for Internationalization and External Relations Rhoderick K. Samonte, Director for Internationalization and External Relations followed by presentation of dissertation on the school's Greening Program and research findings on varios environmental research of Maria Victoria G. Violanda, EdD, Director for Student Affairs and Services, and Ma. Riza T. Manalo, PhD, Director for Advanced Education Programs respectively.
The afternoon session resumed with a lecture-presentation on Understanding Sustainable Development and Framework for Education for Sustainable Development by Samonte.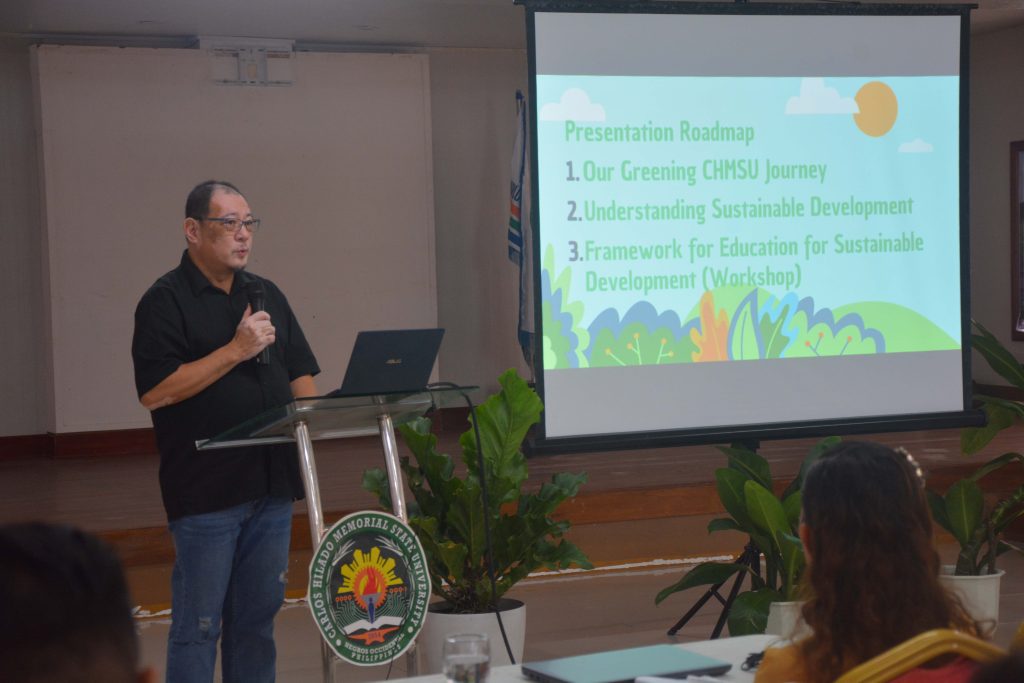 It was concluded with a workshop on integrating ESD in the curriculum.
Seminar participants were the college deans, program chairpersons, and core faculty representatives from all four campuses.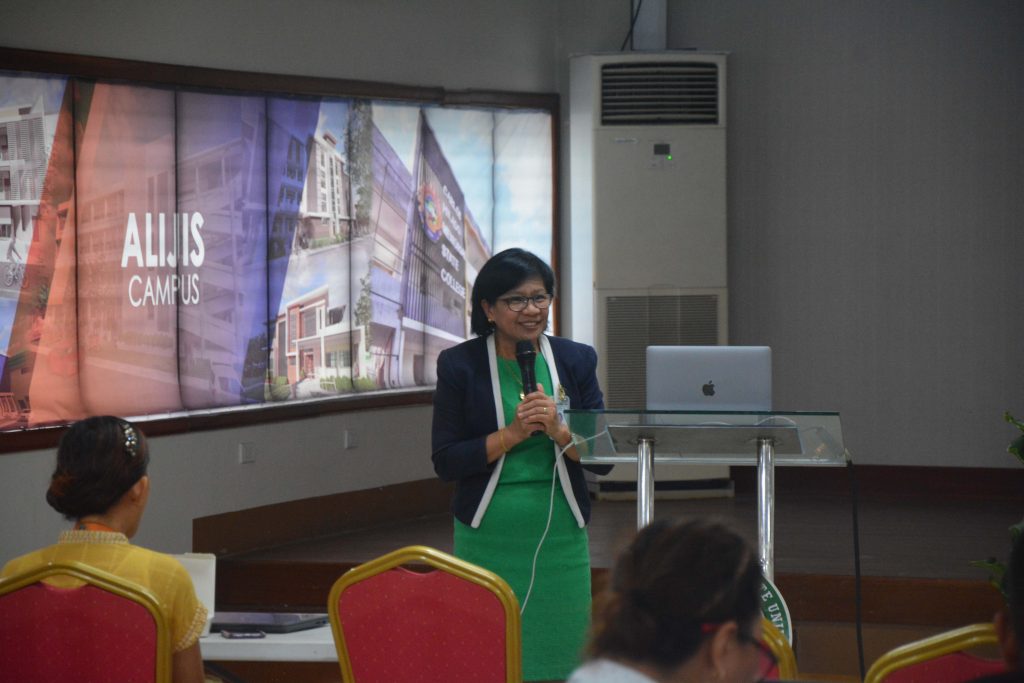 The primary goal of this two-day seminar workshop is to equip faculty members with the essential knowledge and skills to effectively integrate ESD/SDG principles into their academic program offerings.
The seminar-workshop will resume on July 20 with the presentation of outputs by the different program chairs and their faculty.