The Social Science Guild held its 1st General Assembly, bringing together its members for a day filled with camaraderie, reflection, and personal growth on October 13, 2023, at the Function Hall, Green Building, Talisay (Main) Campus.
The event started with a presentation by the Executive Officers, highlighting the organization's accomplishments, financial transparency through liquidation reports, and their vision for the academic years ahead. Furthermore, the organization's Constitution and By-Laws were discussed, promoting openness and unity among its members.
Much of the day was dedicated to expressing gratitude to the outgoing officers for their dedicated service, followed by a solemn oath-taking ceremony, where the newly elected officers pledged their commitment to their roles. The presence of former presidents added depth to the event as they shared their experiences and wisdom gained during their terms.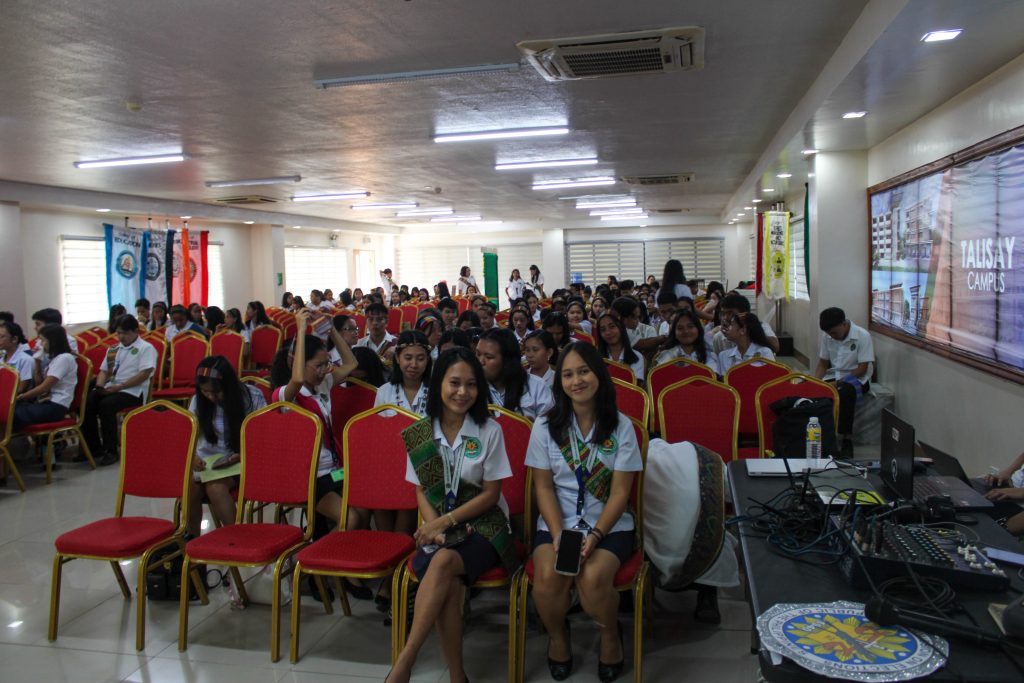 The afternoon session brought focus to individual well-being and mental health. Rhea S. Linaja, MAEd, RGC, took the stage to facilitate a Self-Regulation and Mindfulness Talk and Workshop. This session was organized in observance of Mental Health Awareness Month and aimed to equip members with valuable tools for self-regulation and mindfulness.
Ms. Linaja's engaging presentation emphasized the importance of self-regulation and living in the present moment. She provided practical techniques and tips for incorporating mindfulness and self-regulation into daily life, fostering emotional well-being and mental health.
Moreover, the members made a powerful statement by wearing their indigenous accents to celebrate National Indigenous Peoples Month. This gesture promoted cultural diversity and exemplified the guild's dedication to inclusivity and unity.
The event was a testament to the Social Science Guild's commitment to personal and collective growth, and it left members with valuable insights to apply to their academic and personal journeys.