Two CHMSU faculty members won awards in the 3-day PASUC Region 6 Extension Managers Council, Inc. Annual Regional Symposium (PEARS) themed "SUCs Leading the Way: Bridging Communities for Sustainable Futures" held at the Diversion 21 Hotel, Iloilo City from November 15 to 17, 2023.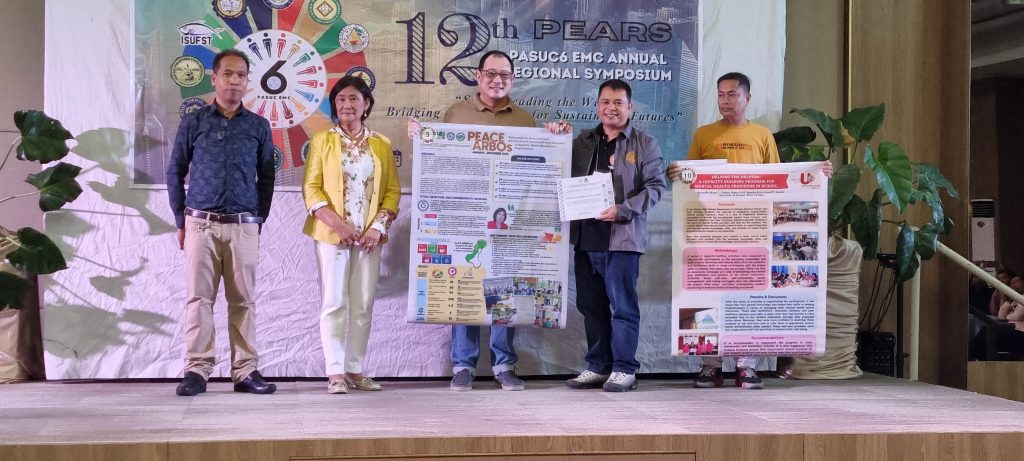 Rhoderick K. Samonte of the Social Science Department won first runner up out of 17 entries in the paper presentation category for Education and Skill Empowerment Cluster for his extension program entitled Partnership for Empowerment, Advancement, and Continuing Education (PEACE) of Agrarian Reform Beneficiary Organizations (ARBOs). PEACE is an extension program in partnership Sugar Industry Foundation, Inc. (SIFI). Samonte also won first runner up in the poster presentation category for the same program. Nieves A. Barato of the Hospitality Management Department won second runner up in the video presentation category for the project entitled "Foods and Beverage Service Skills Training Program." Co-authors of the project won by Barato but were not present at the symposium were Zenaida H. Genolos and Annielou V. Mana-ay.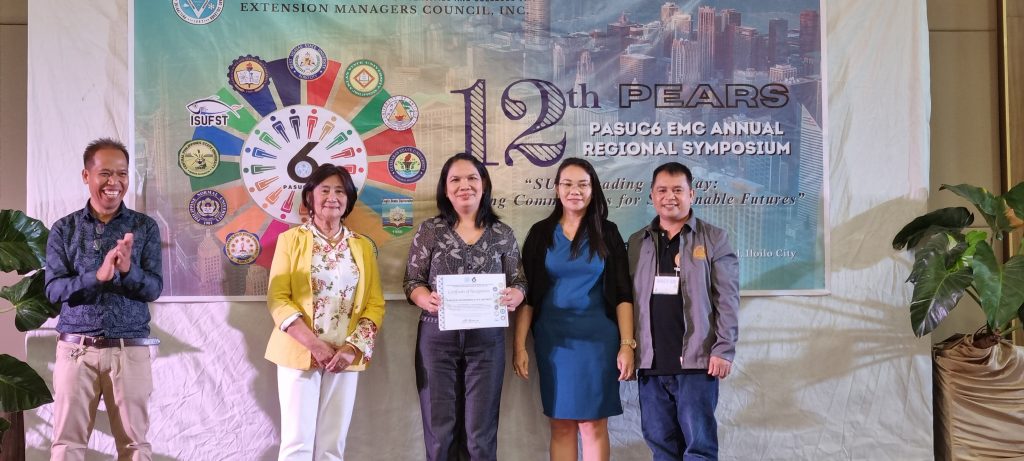 With Samonte and Barato at the regional symposium were Director for Extension and Community Services Roger Rey S. Manzano and college extension coordinators April B. Abrera, Retchell B. Ortega, Eden B. Gallano, Melanie T. Porquez, Ma. Fe F. Agot, and Aljaven Bruce C. Laganhon who served as committee members and facilitators. Manzano serves as auditor of the Extension Managers Council, Inc. GREEN CHMSU ExCELSIOR!