Carlos Hilado Memorial State University represented by the following 4th year Junior Philippine Institute of Accountants students: Roemi Jien Bersolto, Rachelle Cagalcal, Peter John Mahinay, Cielo Agdon, and Imer Kyle Olis with their coach Jason Cercado, CPA, MBA is one of the top 23 out of 87 higher education institutions who will advance to the final round of the 23rd Inter-Collegiate Finance Competition (ICFC) on November 24, 2023.
Their impressive performance during the preliminaries at University of Negros Occidental–Recoletos on October 27 earned them a spot in the Final Round.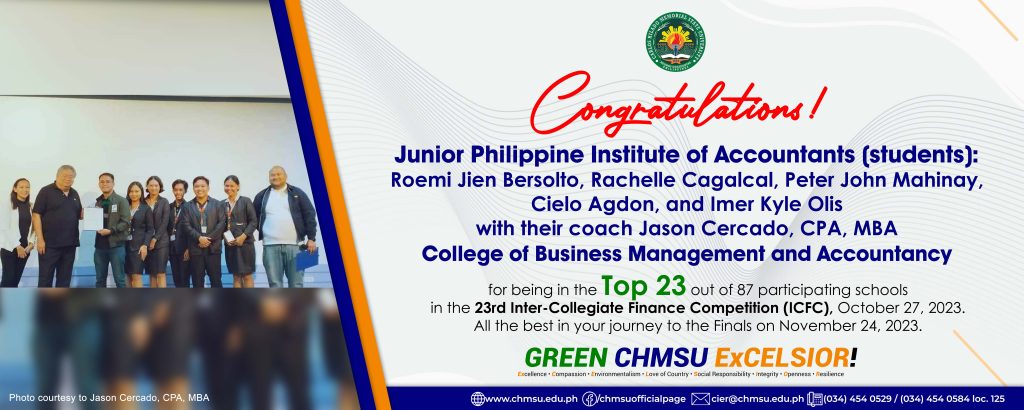 Congratulations Team CHMSU! GREEN CHMSU ExCELSIOR!